The new teacher orientation for American Elite High School program had been held on August 27-28 in AHEAD office in Nanjing. The 7 new teachers, Academic Operation team of AHEAD, Mr. Michael Murphy (Board of Trustees member of Wasatch Academy), Mr. Graham Jessee (Director of Global Initiatives of Wasatch Academy), Mr. Chris Dowling (Director of China Collaborations of Wasatch Academy) had joined the orientation.
Mr. Danny Qian, the Academic Director of AHEAD, introduced the program in general. He expressed the necessity of creating a well-designed international program in the soil of Chinese education require a deep understanding the advantages of the primary education of Chinese and innovative education of Western. He also introduced the found and growth of the program and how it had been structured for the educational concept and goal of the founders. The Academic Operation team then introduced the curriculum, requirement of teaching, accommodation and living notice.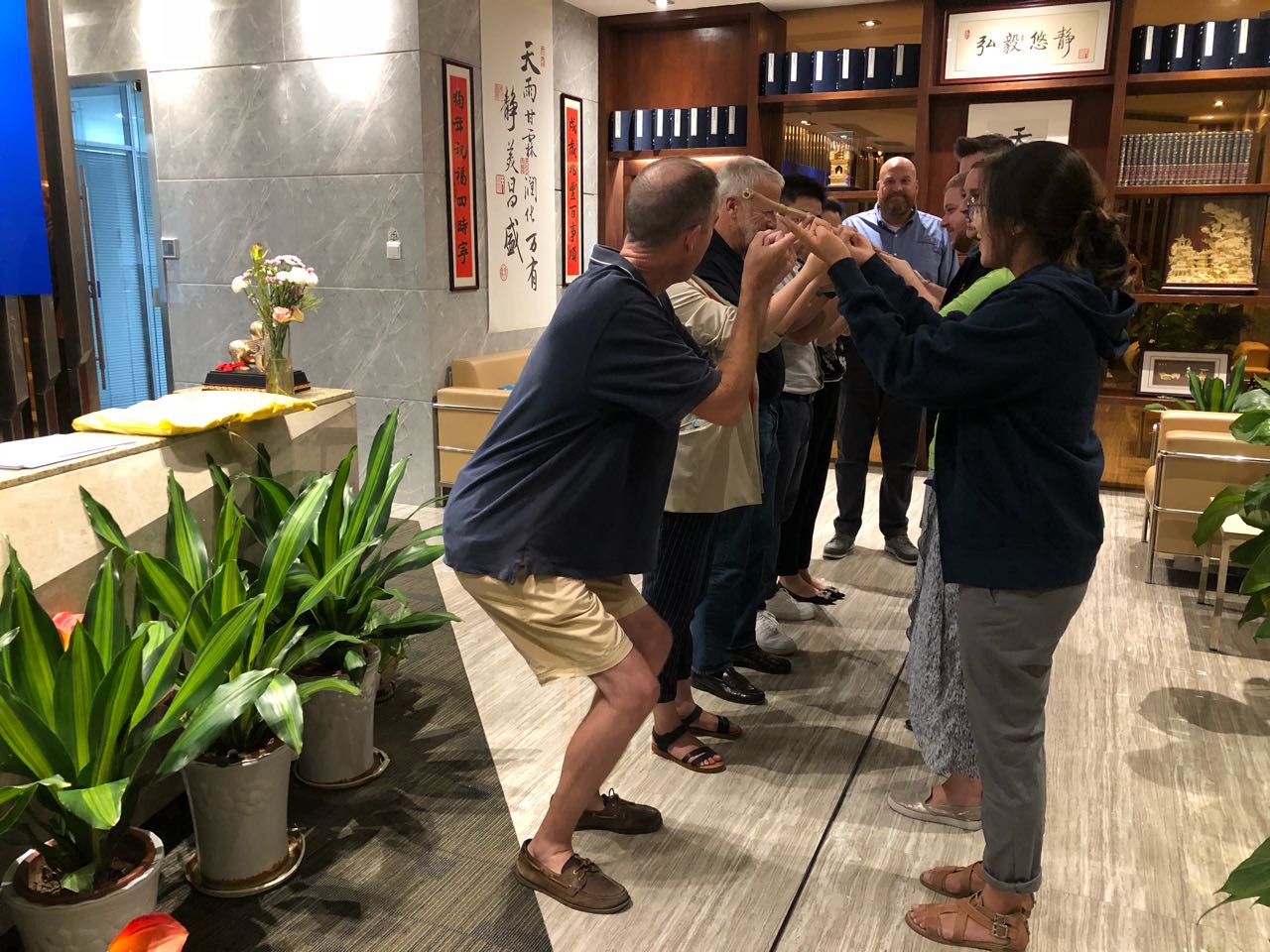 The second day of orientation had been based on team building given by leaders from Wasatch Academy. Mr. Murphy introduced the educational concept and goal of Wasatch Academy in the US, Mr. Dowling shared his experience of helping students to face a foreign language environment at the first time, Mr. Jessee played a teamwork experiment in testimony of a good team.
Wasatch Academy leaders had expressed they praise for holding an orientation for new teachers, they have also expressed their recognition for the seriousness and professionalism of AHEAD in developing the program. During the localization of program building, AHEAD had always seized rigorous operation for teaching and student growth. The orientation had built the first trust among the new teachers of their new work with AHEAD.