UFS Spring New Teacher Orientation was held on March 1st and March 2nd at Ascend Academy, a subsidiary of Tianlin Education.
The subjects covered in this orientation are academic English, commerce subjects and design subjects. A total of nearly 30 UF Chinese and foreign teachers from eight campuses participated in this orientation. Throughout the orientation, under the careful organization of the UNSW foundation studies and the AHEAD Education Academic Affairs Center, both the teachers from Sydney and the Chinese and foreign teachers from the campuses in China expressed high satisfaction and full recognition. This training helped UFS new foreign teachers to define the teaching goals of the 2019 school year, and pointed out the teaching direction and teaching focus for the global UFS exam in 2019.
During the two-day training, in addition to the regular teaching content and teaching methods, the UNSW teachers from Sydney also introduced the UF Chinese and foreign teachers in AEHAD Education with the marking process and answering questions of the UF Global Test. Mr. Darren Finlay, Director of UNSW global, personally introduced the UFS New 2020 curriculum reform and the latest progress to the teachers. After the course reform is completed, all course subjects will have more requirement on the students' learning abilities and understanding of the English language. The UFS global exam will be more practical and practical. The ultimate goal is to improve the UFS students' comprehensive subject learning ability and English language ability. Students will be better able to adapt to Australian university life in the future.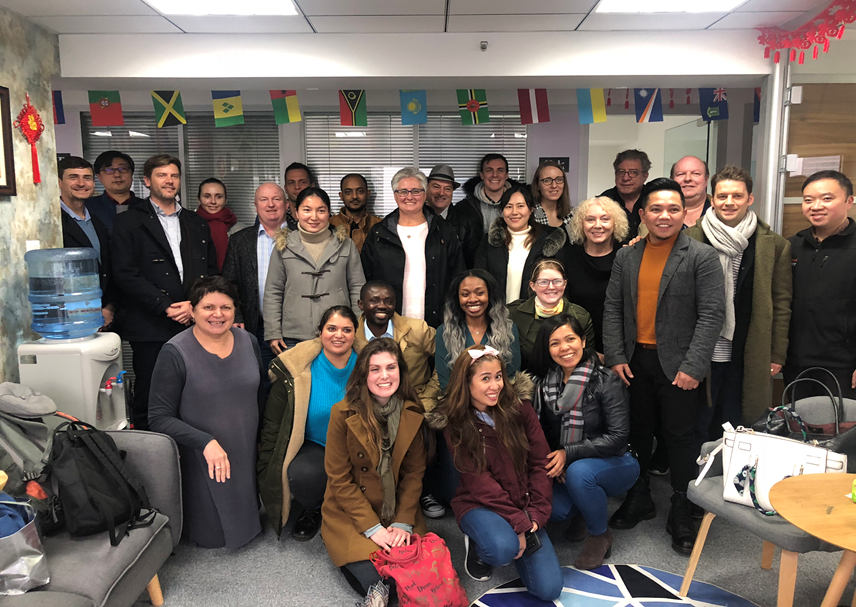 Later this year, the AHEAD Education Academic Affairs Center will cooperate with UNSW Foundation Studies to organize a conference on the UFS New 2020 curriculum reform, and to organize the largest UFS foreign teacher training session. At that time, all the UF faculties in the country and all the Chinese and foreign teachers in all subjects will be gathered at the AHEAD Nanjing Headquarters to participate in unified training.